Transfer License
You registered the software on one computer and want to transfer the license to a different computer. Its easy to do!

First, go to the registered software welcome screen and click on "Unregister or transfer license". A box will pop up that looks like this: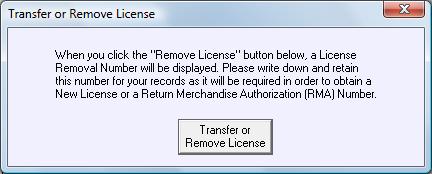 Click on "Transfer or Remove License" and then click on Yes and you will attain a License Removal Number for this software product.