Print Questions
You can print or print preview a document by clicking on File/Print or File/Print Preview respectively. A print options box will popup that looks like the following: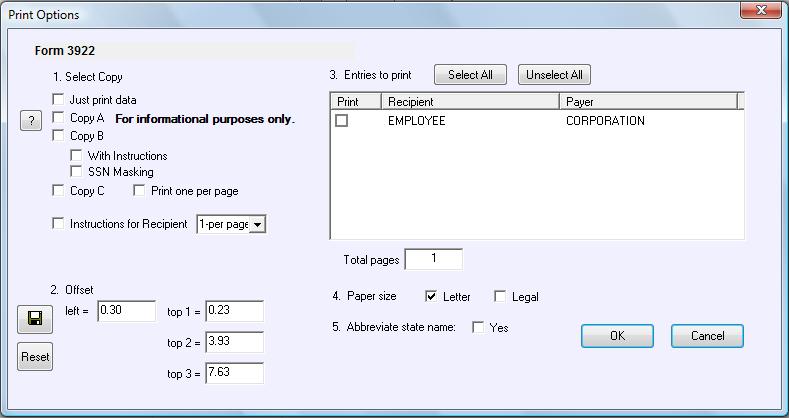 From this table, click on Copy B (or which Copy you are interested in), click on Select All (or whichever specific entries you want to print) and then click OK.

Common printing questions with answers are below:
How can I align the data when printing on top of Copy A?

How can I print one 1099 record per page?

Can I print Copy A? What is the difference between Copy A and Copy B, C, 1, 2?

How can I convert to PDF?

When I print, it cuts off the bottom of the last record. How can I fix that?