What does "Publisher could not be verified" mean?
Click on the Try Now button and you go to a page with a link for downloading the software. Click on that link and you will see a box that looks like this: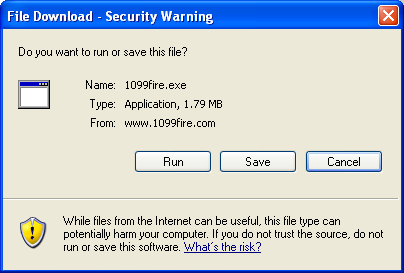 Click Run to begin downloading the setup file to a temporary folder.

Then you might see a box that looks like this: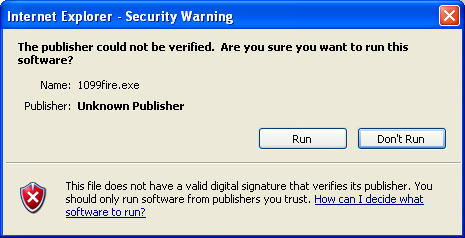 This is a common message users will receive when trying to run an executable file (".exe") directly from the internet:
When using Internet Explorer as the browser.
While an anti-virus software is running on their machine.
Just
click Run
and let the software continue installing. All of our software are self-encapsulated programs; they install to one folder only and do not use any other resources from your computer.
There are ways to remove this warning from future downloads. One solution which works on Windows VISTA is as follows:
1. Click
Start-->Run
and type
gpedit.msc.
Click
OK
2. Go to
User Configuration-->Administrative Templates-->Windows Components-->Attachment Manager
3. Add "
*.exe
" to the "
Inclusion list for moderate risk file types
" setting. You can also add other file types.
This should disable the "
Publisher Could Not Be Verified
" messages from appearing for that file type in the future.