What is Live Update?
The Welcome screen is the first screen in the software. Toward to bottom right is a button that looks like the following: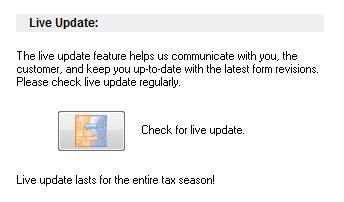 Make sure your connected to the internet and then click on the Check for Live Update button to download the latest version of the software.