[an error occurred while processing this directive]
How can I passcode protect an Excel file?
Microsoft Excel 2002 (XP), 2003 and 2007 enable you to use password encryption. This is standard functionality; no additional file encryption software is needed.

This article describes how to use the Excel password encryption options of Excel 2002, 2003 and 2007 in a secure way. If the instructions are followed properly, the result is an encrypted Excel spreadsheet that can only be opened by entering the correct password.

Fill out a new excel spreadsheet.

1. Click on File, Save As and the following box will appear: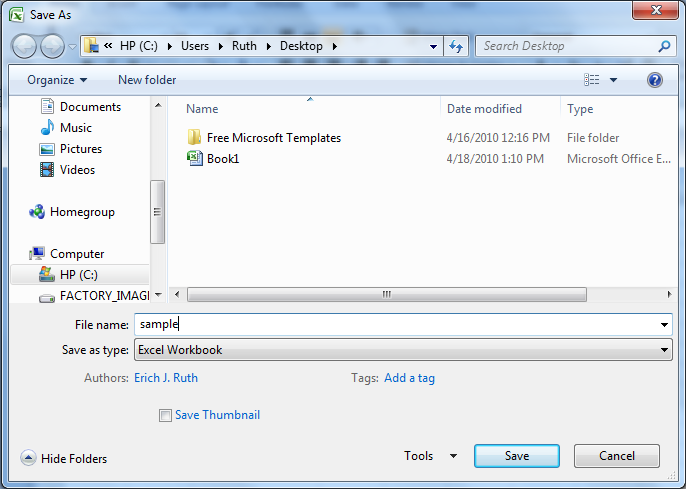 2. Click on Tools which is located in the upper right corner of the file save dialog box or the lower right corner.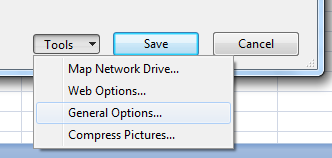 3. Click on General Options and the following box will display: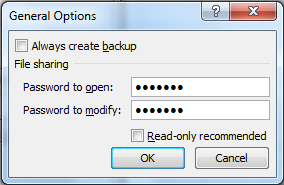 You can enter a password in the box next to Password to open if you wish the file to be completely inaccessible without the password. You can enter a password in the box next to Password to modify if it is OK for others to open the file, but you want to restrict who can make changes to the file.

4. Click on OK to close the General Options box.

5. Select a name for your file and click Save.

When you try to open the file, Excel will display the following box and you type in the established password.

Related Articles